US Asst. Secretary of Education Frank Brogan visited the Action Based Learning Lab and acknowledged RCPS for being the northern most schools in the Commonwealth to open in a traditional model (Sept. 2021)
Welcome to Human Resources
At Rappahannock County Public Schools, we treasure our tradition of excellence for our students and our commitment to our family of professionals and support staff! Our goal in human resources is to recruit, hire, develop, and maintain our most valued resource, our people! We firmly believe that each and every person deserves respect and dignity daily and even though our size is small, we are HUGE on providing a caring, supportive and collaborative community that focuses on student success. Human Resources exists to support our family of employees both individually and collectively. We care and we work to provide support services to ensure a work environment that is professional, personal and positive! We are committed to fostering student success through innovative and high quality staffing founded on a relationship of mutal respect, gratitude, and appreciation.

Be sure to check out our proposed salary schedule for the 2021-2022 school year along with our benefits package. Your road to success starts at RCPS!!
New Staff Testimomial: "As an educator and parent I have spent the last decade trying to perfect a healthy work life balance. In my first year at RCES I have begun to achieve my goal. I greatly attribute that to the welcoming community that I found at Rappahannock Elementary. Each day I am greeted with smiles by other faculty and staff. I am supported in using up to date, research based instructional approaches and encouraged to use project based learning. It was easy to quickly create a positive learning environment in my classroom. The students are joyful and eager to learn. As a part of the community my children were welcomed with open arms. We couldn't be happier with the decision to be a part of the Rappahannock family." (RCES Teacher, hired August. 2020).

Fostering Student Success
Virginia Superintendent of Instruction Dr. James Lane visited RCES in February of 2021 and
commended RCPS for doing a "phenomenal job" in successfully reopening during the pandemic.
RCPS opened with in-person options for learning in August to support student's academic success.
Fostering a High Quality New Staff for our 2020-2021 School Year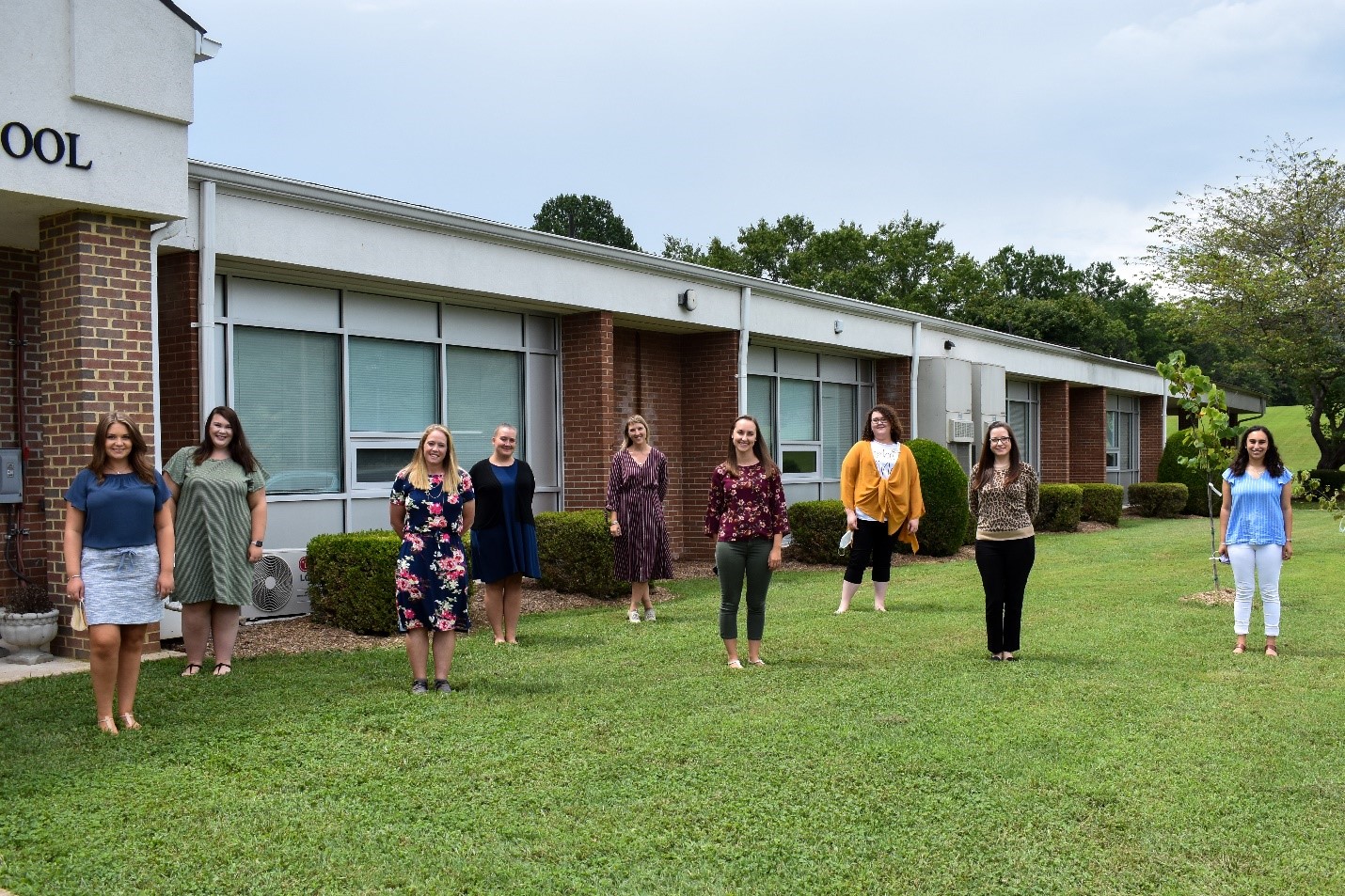 Each new teacher was assigned a mentor to ensure a successful entry into his/her new position.
New Teacher Testimonial: "I am continually blessed each day that I work at RCPS. I came here from a school where I worked as an aide for 4 years. I was worried I wouldn't be able to build the relationships that I had there. Not only was I wrong, but I feel so much support each and every day. I was welcomed from the time that I walked through the door. I am given support not only by my administration, but also by the teachers I work with every day. We work as a team and our students feel the vibe between us when we collaborate and it makes them want to work harder. I have built great relationships here with not only the adults, but the students as well. Everyone knows you by name. RCPS is the best school system to work for. I wish you luck in your endeavors and hope that you can join our family." (RCES Teacher, hired August, 2020).
Fostering Gratitude and Appreciation
As a special thank you, every staff member was given a frozen turkey for their Thanksgiving feast. This was made possible by a staff wellness grant that was generously given by an anonymous donor earlier this year. A special Thanksgiving Fixings Farmers' Market was also held at which each employee was given $20 in tickets to shop for locally grown items to accompany their turkey.

Rappahannock County Public Schools does not discriminate on the basis of race, color, national origin, sex, creed, marital status, age or disability in its programs, activities, or employment practices as required by the Title VI, Title VII, Title IX, Section 504, and ADA regulations. RCPS provides equal access to the Boy Scouts and other designated youth groups. For inquiries please contact Carol Johnson, Assistant Superintendent, Rappahannock County Public Schools, at 6 School House Road, Washington, Virginia 22747, (540-227-0023).